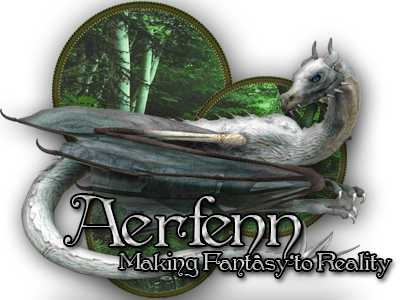 Greetings and Welcome.
My Name is Aerfenn, I've been a creator on this account since Oct 2014 and have created on my alternate account oIsolaBellao since Apr 2010. I've recently bought a few meshes and plan on getting more, so would like to give back to the creator community by offering free derives.
Status:
OPEN
Offering:
Derive Fees Only
I will be offering Derive fees only. You will have to pay Submission fees yourself. This may change in the future.
All Tier Levels Accepted
Only offering Derive Fees for All Tiers... for now... I will be only sending out refunds on a Saturday Night... so i will be accepting submissions from Monday to Friday. I've been getting rather busy in RL so it would be much easier for me to send everyones refunds at the same time.
Rules:

1. Please use the Derivables in

Aerfenn's catalogue

only
2. No Copyrighted and no textures from google. Be Original. I will accept File Sale Textures ONLY if you let me know before submission. If you fail to let me know before i will refuse refunds.
3. No Exclusive/Limited/Custom Textures.
4. No Zero Change Derives... No Stealing other Developers Textures that they provide on their Derivable meshes and placing on my meshes.
5. Limit to 4 Recolors Per Mesh. Limit of 8 Items a week. Per Creator. No Exceptions.
6. I will be only sending out refunds on a Saturday Night... so i will be accepting submissions from Monday to Friday. I've been getting rather busy in RL so it would be much easier for me to send everyones refunds at the same time.
7. PM me on Aerfenn after posting in this thread for a faster response.
8. I retain the right to refuse a refund if any of my rules/group rules are broken.
9. Use the form below to apply for a refund. Fill out all Fields.
10. Password: Medieval. This will change Monthly incase i update my rules. So be sure to check.
11. If you struggle with Opacities please let me know and i will happily provide you with my own

Refund Form
Creator Name:
Tier Level:
Mesh Used:
File Sale Textures Used?:
How Many Recolors?: (Max 3)
Screenshot of Fees:
Screenshot of Item:
Proof of Submission: (link to item & Catalogue Image)
Password:
Meshes Available
All Maps are now avaliable in my Aerfenn's Tower Group... ease of access to all my derivables
Aerfenn's Tower
Dresses:
Bottoms:
Tops:
Suits:
Shoes:
Accessories: